124 West Park Ave. Long Beach, NY 11561 516.431.3133
© 2013 Sutton Place Great American Bar & Grille. All Rights Reserved.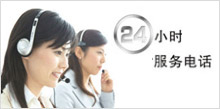 WELCOME TO SUTTON PLACE

For over a decade, Sutton Place has been serving our guests with quality, seasonally inspired menus and diverse wines which
personalize your dining experience. We have a casual and inviting ambiance that welcomes guests of all ages and an
educated staff that is sure to make your experience with us comfortable.
We are open 7 days a week for lunch and dinner, Sunday brunch, take-out and catering. We are located one block west of the
Long Beach Train Station and walking distance from the boardwalk.